Custom software development solutions
that empower businesses to thrive in the digital age.
 Our dedicated team of experienced developers, designers, and project managers is committed to transforming your ideas into robust, efficient, and user-friendly applications. Whether you're in need of cutting-edge website applications, comprehensive mobile app development, software platform customisations, or seamless API integration, we've got you covered.
.NET Development

Python Development

Java Development

Node.js Development
Elevate your online presence with our expertly crafted website applications
 We design and develop dynamic, responsive, and visually engaging websites that resonate with your brand's identity and drive user engagement. From e-commerce platforms to content management systems, our solutions are tailored to your unique business needs.
Robust and scalable solutions

Data-driven insights

Enterprise-level applications

Real-time capabilities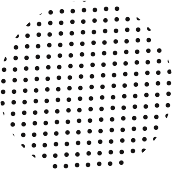 Embrace the mobile-first world with our full mobile app creation services. Our team brings your app concept to life, ensuring it is compatible across iOS and Android platforms. Hence, we emphasize user experience, functionality, and scalability to create apps that captivate your audience and deliver exceptional value.
Tailoring off-the-shelf software to fit your exact requirements can make a world of difference. Our experts excel in customizing software platforms to meet your business processes, enhancing efficiency and productivity. We analyse your workflows and integrate necessary features for a seamless experience.
Unlock the potential of seamless data sharing and process automation with our API integration services. We connect different software components, enabling them to work together harmoniously. From third-party integrations to building your own APIs, we ensure secure and efficient data flow.