End-to-end software solution
that allows online retailers to manage their business. omnichannel marketing, digitals sales and operations.
Our eCommerce platforms have all the components you need to operate and grow your online business without complicating your day-to-day operations.
Interface

Design options

Store management system

Payment processing

Security

Support

Promotion opportunities

Data consolidation
We assembled five solutions from market leaders to help create killer web stores.
The number of online retailers in the world amounts to 7.1 million and continues to grow. It's no wonder that the market offers a great many eCommerce platforms. Figuring out a solution to meet your business' needs can be a tough job. We help you pick the best service, evaluate the following aspects of any eCommerce platform you consider.
WooCommerce

Wix Stores

Shopify

Tax Mitigation Strategies

BigCommerce

PrestaShop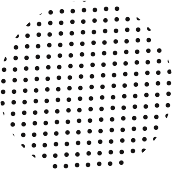 Eliminate integrations between separate systems with natively unified ecommerce, accounting, POS, inventory and order management, marketing, merchandising, customer service and financials on a cloud-based platform.
Deliver consistent and personalized cross-channel experiences, targeted marketing and superior customer service with a single view of all customer interactions and transactions across all touch points and channels.
Exceed and set new customer expectations for buying, fulfilling and returning purchases, both online and in stores. Maximize profitability by centralizing order management and having a single view of inventory across all channels and supply chain business units.